High Strength, Color Matched, And Pre-Mixed Adhesive
Join.It by Princeton Chemical Company is a methacrylate-based adhesive that produces strong, durable bonds for solid surfaces, quartz, natural stones, ceramic & sintered materials and a wide range of other surfaces. We make it for professional use in seaming countertops, backsplashes, wall panels, integral sinks and bowls, and on trend designs to satisfy today's discriminating consumers.
The 10:1 adhesive is packaged in 250ml cartridges for ease of use and for the confidence in dispensing the right proportional mix. Consistently.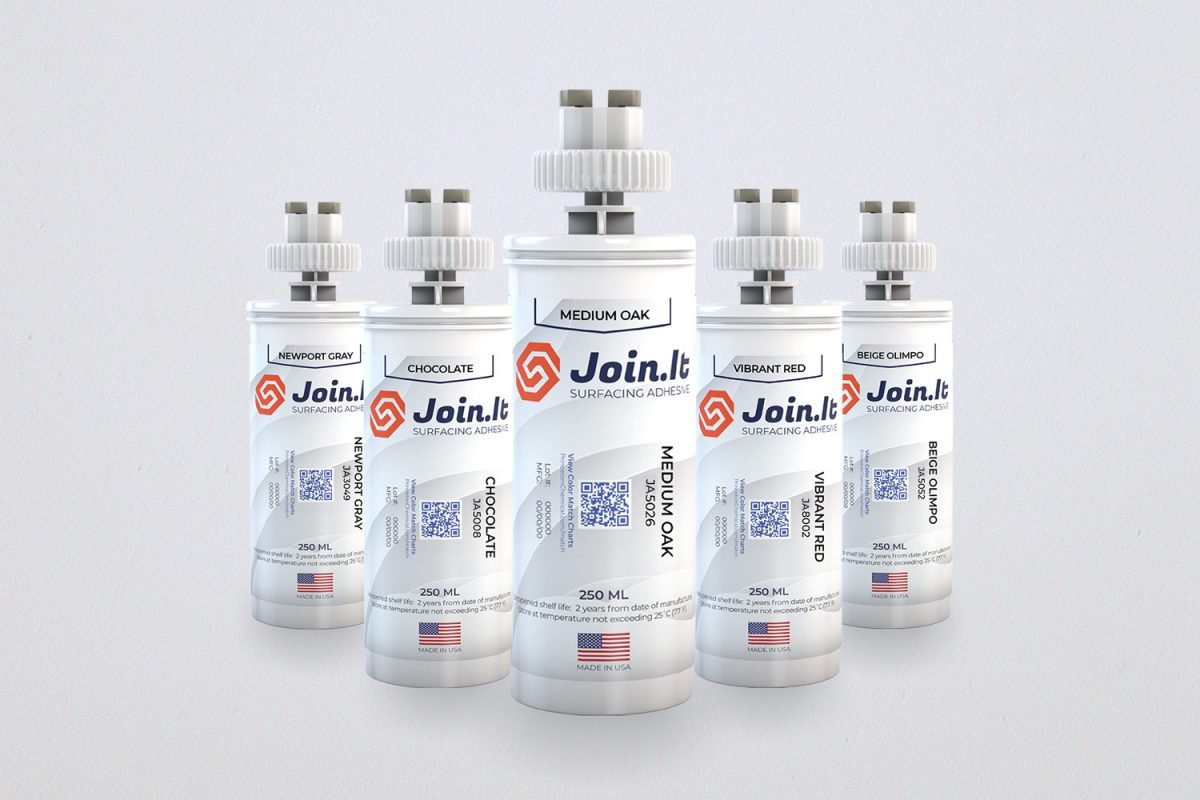 Color Matching
Dozens of pre-mixed formulations are available for the fabricators' convenience. We can color match to any suppliers' product line. Custom color formulations are also offered to help you find just the right color.
View Charts